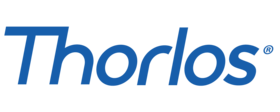 Walking Maximum Cushion Ankle - WMX
The Rundown
Walking Maximum Cushion Ankle - WMX
Designed for feet that hurt. Enjoying active walks on the track, around the neighborhood or out in the countryside resulting in low to moderate stress on the feet. Specifically engineered to deliver protection and comfort for any walker prone to blisters, foot pain, or discomfort.
Constructed with THOR•LON® fibers for superior softness, resilience, durability and moisture-wicking for drier, better feeling feet.
Cushioned instep and spandex in the arch for a better fit, more support and less pressure on the foot for more comfort while walking.
Low profile toe seam won't rub or irritate the foot.
Unique padding specifically designed for walking, clinically show to reduce blisters, pain, pressures, and moisture.
Frequently Bought together